Press release!
DANCE CRAZE
A film by Joe Massot
Blu-ray/DVD release on 27 March 2023 with remastered soundtrack LP/CD released by Chrysalis Records on 24 March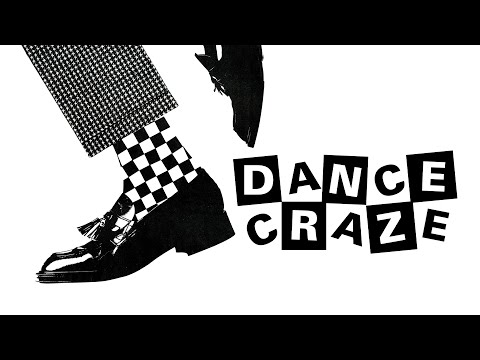 Blu-ray & DVD review discs available now
The DANCE CRAZE film, shot throughout 1980 and released in cinemas in 1981, brilliantly captures the cultural phenomenon that was the 2Tone movement and represents an important social document of the times. Directed by Joe Massot (The Song Remains the Same) and filmed by Bafta award-winning cinematographer Joe Dunton, it showcases the very best of the British Ska phenomenon, with exclusive live performances from The Specials, Madness, The Selecter, The Beat, Bad Manners and The Bodysnatchers.
Newly remastered in 4K from original film materials, DANCE CRAZE is presented here by the BFI and Chrysalis Records on Blu-ray and DVD (Dual Format Edition) for the first time, more than 40 years on from its theatrical release.
Special features include a rare episode of the BBC series Arena exploring the rise of 2Tone and a selection of rare clips from the film, many previously unseen. Alongside the Blu-ray/DVD release, Chrysalis Records are releasing the soundtrack in a remastered audio 3LP and 3CD set on 24 March.
DANCE CRAZE premieres at the Glasgow Film Festival on Thursday 9 March and will be screened at BFI IMAX, the biggest screen in Britain – 65 foot high with a 12-channel sound system – on Wednesday 22 March. The already sold out BFI IMAX screening will be introduced by members of the bands featured. 30 x Picturehouse cinemas are holding a special one-off screening on 23 March.
Special features
• Newly remastered from original 70mm materials and approved by cinematographer Joe Dunton
• Rudies Come Back (1980, 34 mins): in this episode of the long-running BBC series Arena, music journalist Adrian Thrills explores the rise of 2Tone. Featuring interviews with The Specials and The Selecter
• Outtakes (1980, 17 mins): a selection of rare clips, many previously unseen, featuring the bands from the film
• Restoration demo (2022, 2 mins): a before-and-after look at the restoration of Dance Craze
• Original stereo and surround sound mixes by Clive Langer and Alan Winstanley remastered for this release, plus a new Dolby Atmos surround sound mix approved by Jerry Dammers
• ***First pressing only*** illustrated booklet with a new essay by Johnny Mains, the original 1981 press release and original 1981 band biographies, credits and notes on the special features
Product details
RRP: £19.99 / Cat. no. BFIB1471 / 12
UK / 1981 / colour / 88 minutes / English language, with optional subtitles for the Deaf and partial hearing / original aspect ratio 1.66:1 // BD50: 1080p, 24fps, Dolby Atmos, 5.1 DTS-HD Master Audio, PCM 2.0 stereo audio / DVD9: PAL, 25fps, DTS 5.1 surround audio (48kHz/16-bit), Dolby Digital 2.0 stereo audio
Pre-order DANCE CRAZE from the BFI Shop:
https://shop.bfi.org.uk/dance-craze-...t-edition.html
BFI Blu-ray/DVD releases can be ordered from home entertainment online retailers or from the BFI Shop at
https://shop.bfi.org.uk/