Because I don't know of a better thread to put this in...
Alright, this is just one more reason why I occasionally love the internet more than life itelf (KIDDING...maybe):
Today I stumbled across a clip of the most memorable show I ever went to: the infamous Sex Pistols concert at Randy's Rodeo in San Antonio, Texas, on January 8, 1978. Word has it that their then-"manager", Malcolm McLaren, booked them venues on their first and only American tour in what he perceived to be hostile environments in order to further establish their notoriety. I was right up against the stage (although you don't see me in this clip, which was filmed from a vantage point a little ways behind me. It was there that I met and rubbed elbows with Annie Leibowitz, who was doing a photo shoot for Rolling Stone magazine (she gave me her faux "punk" safety pin as a memento). There definitely was a hostile element to the crowd, as shown in the beer bottles and garbage thrown on-stage at the band. It was an incredible experience, and I got a lot of great photos too. What helped create the infamy of this particular concert was at the end of this YouTube clip when one of the audience members became confrontational toward Sid Vicious, who responded by smacking the audience with his bass guitar! (I read that the blow glanced off the shoulder of one of their roadies who was trying to hold the crowd back, which was lucky for Sid, 'cause he could have seriously killed the guy. The instigator was tossed out of the concert, but is briefly interviewed at the end of this clip (and yes, you can clearly see Sid making every effort to crack this guy's head wide open with his guitar).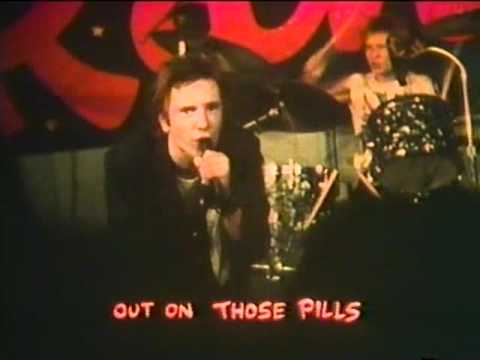 The neat thing about discovering this clip today (apart from bringing back all kinds of memories) was scouring the interwebs to see if I could find a picture of the incident with Sid. To my amazement there wasn't a single one to be found.
There's only one picture that I've ever seen of the infamous scene of Sid going upside somebody's head with his bass guitar.
And it's the one I took.
Although the "victim" is obscured by some guy in a hat, Sid and his guitar-as-weapon are clearly shown (you can also see how close I was to the action):