Sadly, this looks to be a continuation of the Cerebus in Hell
fumetti
-esque photocomic thing with Dore illustrations or what have you. I think I can safely pass on this one, as one issue of Cerebus in Hell was enough to cure me of any desire to try to keep up with Sim's output.
Meanwhile, hearkening back to happier (and not-as-happier-but-at-least-more-productive) times, a recent episode of Cartoonist Kayfabe did a compare and contrast between the first and final issues of Cerebus: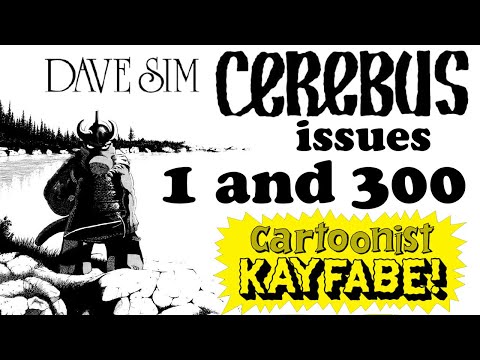 I dunno if I'm ever going to re-read Cerebus #300 (nor am I likely to consult my copy for the convenient prayer provided in the back, thanks Dave), but I can admire the craftsmanship involved in that issue and it's interesting to observe the vast gulf between "ambitious Conan parody" and the formal excellence of the later Cerebus issues.