So inspired by last night's triple feature, I figure it's time for a Rene Bond thread.
My thoughts on her:
-she's attractive, but in a weird way, and has chipmunk cheeks kinda like Linda Blair except with droopier eyes
-by xxx/exploitation standards she's not a half bad actress. As far as her xxx work goes, she was either really into sex or a really good actress because she's got enthusiasm to spare
-her filmography is odd and varied - how she wound up in roughies Girl In A Basket as well as Exorcist porn like Angel Above Devil Below and playful non-xxx fare like Country Cuzzins is beyond me but I'm glad she did.
-Please Don't Eat My Mother is weird. The old dude from Teenage Fantasies also appeared with Rene in this movie.
-She could have done better than Rick Lutze. He's kinda creepy.
RENE!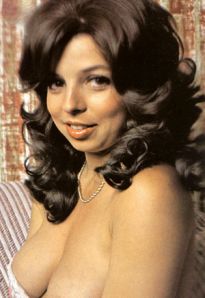 I wish she'd been interviewed more extensively before she died as I bet she would have had some really interesting stories to tell.