"I know your watching me."
How has this folder gone so long without a Rinse Dream thread?! Judging from all the posts in the Vinegar Syndrome thread clamoring for good releases of
Nightdreams
,
Café Flesh
and
Dr. Caligari
I'll wager we've got a number of fans here so why not a thread?
Clearly
Nightdreams
,
Café Flesh
and
Dr. Caligari
are considered Sayadian's "holy trinity" by most but seeing
Party Doll a Go-Go!
Get some love in the aforementioned Vinegar Syndrome thread made me smile. While its not as visually ambitious as his earlier films, it's a personal favorite. On paper, it probably shouldn't be as fascinating as it is but the utterly random mise en scí¨ne, delirious editing and berserk dialogue make it a prime example that no other director has subverted and contorted the clichéd popular consensus of what an adult video should be. The soundtrack is brilliant as well (although I wont hold my breath in hopes of it seeing a release anytime soon). That had to have been one of the most fun sets to be on, all the performers are clearly having a blast.
"Take a number, you're at Party Doll a Go-Go!"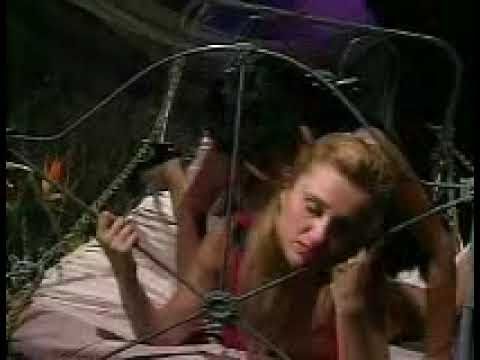 And what of
Nightdreams 2
and 3? Or the two
Untamed Cowgirls of the Wild West
videos? Those last two are proving to be his most maddeningly difficult to see. Even coming across a scan of the box covers is a bitch. What little info is written about them online is vague at best, essentially stating what anyone could have probably guessed if they've seen his other stuff, that they're weird as fuck.
He's back in good health now so hopefully some new projects will see the light of day.