Ninjas… Ninjas… and more Ninjas! The Cannon Ninja Trilogy comes to the UK in a new Dual-Format special edition collection.
[For immediate release] Eureka Entertainment to release THE NINJA TRILOGY, a trio of crazed martial-arts classics from the 80s starring Sho Kosugi, in a Dual Format (Blu-ray & DVD) edition in the UK on 18 January 2016.
The wild world of Cannon Films rarely became more delirious or influential than this trio of rollocking, crazed action classics. Beginning with Enter the Ninja, they spearheaded a craze for the titular martial-arts assassin that spiralled throughout the decade and beyond, but this eccentric trilogy still stands alone.
Enter the Ninja (featuring Franco Nero and Susan George) deals with a couple on oil-rich land in the Philippines under siege from a ruthless industrialist. Revenge of the Ninja moves to Salt Lake City, Utah, where Cho and his son Kane begin a new life after their family is killed in Japan. After opening a doll shop, a criminal betrayal leads to an almighty showdown. Ninja III: The Domination unleashes the tale of an aerobics instructor possessed by an evil ninja's spirit to gain revenge from beyond the grave.
Featuring the iconic Sho Kosugi in all three films, Eureka Classics is proud to present these jaw-dropping 80s video-shop staples in a new Dual-Format special edition collection.
Original Theatrical Trailers:
Enter the Ninja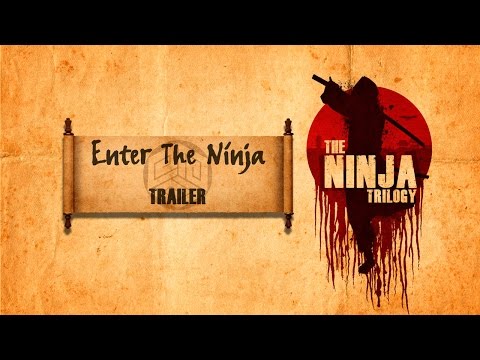 Revenge of the Ninja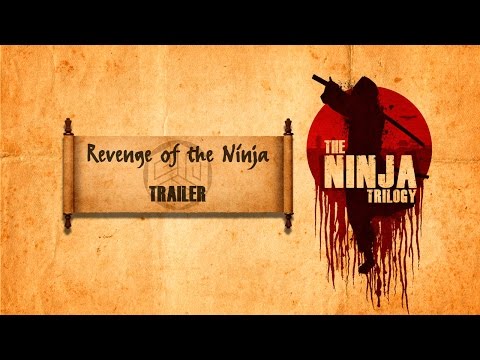 AVAILABLE TO ORDER FROM:
Amazon
http://amzn.to/1OBHKbF
Zavvi
http://bit.ly/1M8LKwH
SPECIAL FEATURES including:
· High-definition presentations of all three films
· Commentaries, interviews and trailers
· English subtitles for the deaf and hearing-impaired
· Plus: A booklet featuring new writing and archival imagery
DETAILS:
Label| Eureka
Title| THE NINJA TRILOGY (ENTER THE NINJA | REVENGE OF THE NINJA | NINJA III: THE DOMINATION)
Starring| SHO KOSUGI | FRANCO NERO | SUSAN GEORGE | KEITH VITALI | VIRGIL FRYE | LUCINDA DICKEY | JORDAN BENNETT
Directors| MENAHEM GOLAN | SAM FIRSTENBERG
Dual Format Cat. No.| EKA70204
Dual Format Barcode| 5060000702040
Dual Format RRP| £39.95
Release Date| 18 January 2016
Certificate| 18
Run Time| 99 / 91 / 92 min.
OAR| 1.85:1 / 1.78:1 (NINJA III: THE DOMINATION)
Picture| Colour
Genre| Martial Arts / Action / Crime
Year| 1981 / 1983 / 1984
Country| USA
Language| ENGLISH
Subtitles| ENGLISH SDH (Optional)
TAGLINES:
"Hired Assassins… Human Killing Machines"
"400 years of training in the art of sudden death… unleashed on 20th century America"
"He's the ultimate killer. She's the perfect weapon"