This is interesting. From
Quiet Earth
:
"In the near future the society of a megalopolis is divided into two fractions: on one side a super-rich minority, led by the ruthless dictator Lucius (Werner Daehn), living a life of debauchery and decadence. On the other side the vast majority, dwelling in different degrees of nearly unbearable poverty.
When the young Frederick (Nikolai Kinski) comes in possession of the partial copy of a long forbidden Stanley Kubrick movie, it sparks a growing movement amongst the city's formerly aimless youths, developing fast into serious opposition to the ruling system, which retaliates with rapidly increasing brutality. Frederick becomes Alex, his friends the new droogs. But are they even aware of the consequences of their actions?"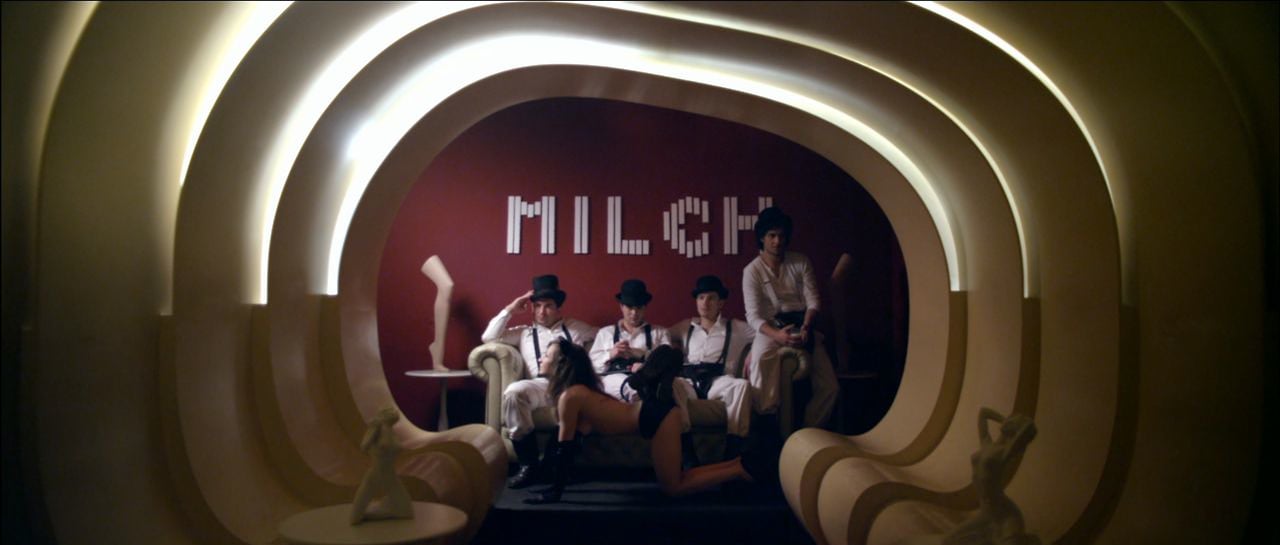 So Klaus' son stars in a weird sort of Clockwork Orange follow up movie??? Apparently this is coming to theaters, at least in Europe, in January of 2014.