The Basher Box Set featuring "The Awaken Punch" (1973) AKA Fury of The Black Belt and "The Prodigal Boxer" (1972) both with new 4K restorations
The Awaken Punch (1973)
A film that bares many similarities to Bruce Lee's debut film The Big Boss, The Awaken Punch's Henry Yu Yang plays an altruistic fighter who begins to build a name for himself as he violently cleans up a town from within its more seedier elements. But when he must abide by a promise to his dying father to give up his fighting ways, he will be faced with a new challenge in the arrival of the knife-throwing master Tien Feng (Fist of Fury) and his gang.
The Prodigal Boxer AKA Kung Fu The Punch of Death (1972)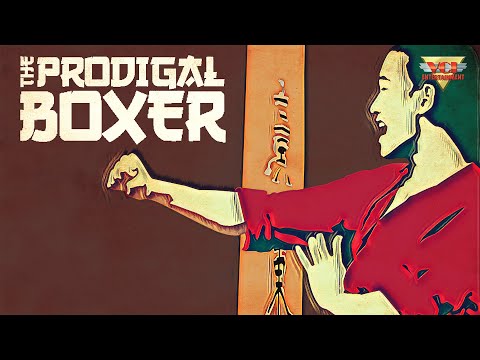 TPB is an early take on the legend of martial artist Fong Sai-Yuk (later to be portrayed by the likes of Jet Li and Alexander Fu-Sheng), here played by Mang Fei. Once Fong Inadvertently kills a student of the rival school run by Iron Hand Tan (Kurata Yasuaki), this action leads to a series of near death confrontations between the men concluding in a tournament battle of the ages.
Special Features and Technical Specs:
4K RESTORATION of The Prodigal Boxer
4K RESTORATION of The Awaken Punch
Audio Commentary on The Prodigal Boxer with actor/director Michael Worth and Clones Cast/Cinema Bushido host Matthew Whittaker
Creative Chaos: The Basher Genre - an interview with Michael Worth and Action Choreographer John Kreng
Original Theatrical Trailers to both films
Essays on the Basher genre within Kung Fu Cinema History